Orange wins the inter-company Futsal championship!
Orange wins the inter-company Futsal championship!
For the first time in Orange's history, our team has won the inter-company Futsal championship after an exciting final match. An amazing victory that shows once again how much talent there is at Orange. 
For novices: Futsal is played with 5 players. The Orange team consists of 12 players from different departments, who alternated during the season. We had to compete against the teams of Altran, 12 Stars, Amaris, Kharron, Cream and IBA. However, with 14 wins out of 17 matches, hardly anyone was able to match the incredible talent of our players!
It goes without saying that our team's victory makes us - as always - very #ProudToBeOrange. We are already looking forward to the next edition of the championship, but in the meantime we would like to share our impressive numbers from this year. Be prepared to be blown away!
Numbers that make us #ProudToBeOrange: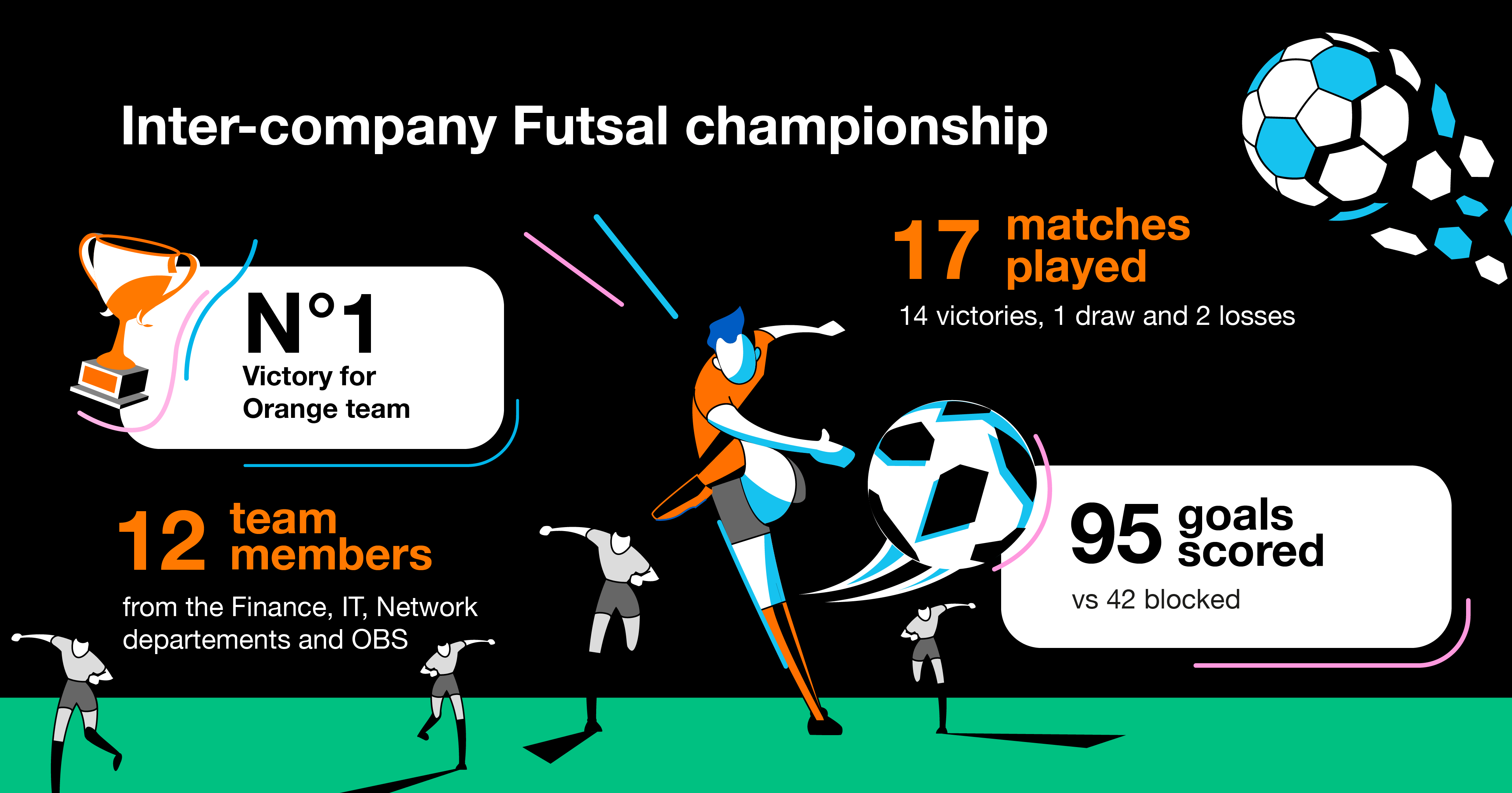 Feeling inspired to join Orange?